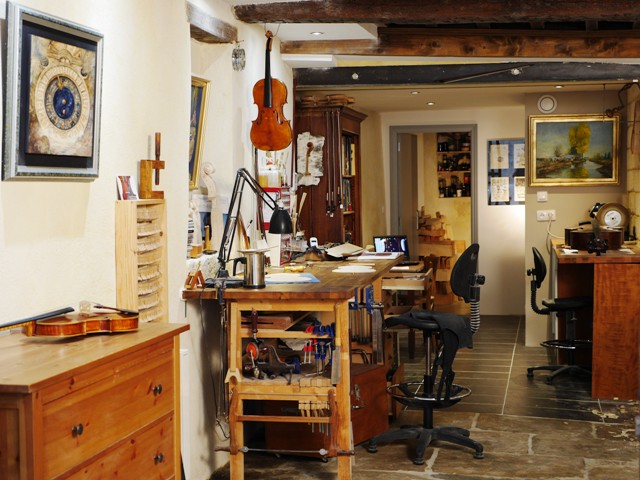 The luthier Yann Poulain's workshop is located in the heart of the Montpellier old town, on the ground floor of a 14th century building in the Ste Anne district.  It is located precisely at 32 rue de l'Amandier. St Anne being the oldest district of Montpellier.
There are many doors decorated with sculptures such as sheep, dragons and other chimeras from the medieval imagination. At the top of the hill is the Church of St. Anne. Culminating at more than 69m, its bell tower is nicknamed the "Glaive de Montpellier".   Nowadays it's the "Carré St Anne" exhibition centre of contemporary art. It is in this room full of history, conducive to inspiration, that Yann spends most of his time creating.
The workshop is arranged to the making of violins, altos and cellos. You'll find every maintenance and tuning services that your instrument requires, a re-drying service for your bow,  and a diverse choice of instruments and accessories to sell. Please make an appointment by phone or via email.
The workshop also has an audotorium in its basement and a recording studio where musician willing to do so can highlight their artistic performance. 
Touristic visits take place during the « Montpellier Mélomane » tour by the Montpellier Tourism office.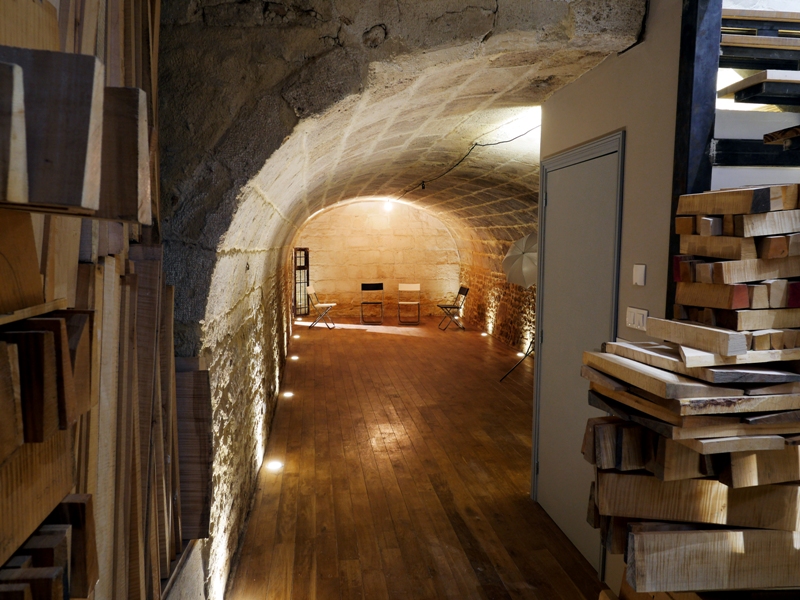 © Yann Poulain all rights reserved – Website by Florent Gastaldi